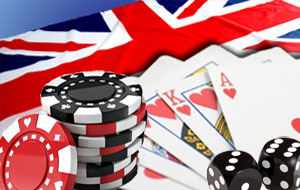 Gambling is one of the UK's favourite pastimes – from horse racing to playing casino games like blackjack and slots, at land based betting shops and on mobile and online casinos, you'll find people of all ages and backgrounds indulging in placing their bets and enjoying the entertainment value that follows.
It's no wonder then that research firms have gone to great lengths to examine this hobby and gain insights into the various aspects of it…and the findings. Here we'll take a look at what the stats say about who is doing what, where and when, when it comes to the UK's gambling activities. We're sure you'll be thoroughly surprised and entertained, even if you're not really a numbers person.
Finding # 1: This is how the UK gambles
78% of the UK's population enjoys gambling in one form or another. The top forms of betting are as follows:
National Lottery
Other Lotteries
Scratch Cards
Horse Racing bets (The Grand National is the biggest horse race betting attraction with £350 million in wagers each year and 500 million spectators across the globe)
Slot machines
Finding #2 Women are better gamblers!
Not only do men and women play different casino games, UK men also gamble more than their female counterparts, with 75% of males participating in some form of betting, 71% of women indulge in gambling and generally win more in online casinos than men per wager by around 5%.
Finding #3: Marriage affects our Gambling Habits
According the findings of a number of surveys, people who are married or who have been married tend to gamble more.
Finding #4: Top 5 Places to Gamble
With new advancements in mobile technology we can play at mobile casinos from literally anywhere in the world as long as we have internet connectivity. These however are the top 5 places UK's 20 million plus players gamble from:
The living room (66%)
The bedroom (45%)
While commuting (33%)
At Work (27%)
The toilet (23%) – yes they admitted it