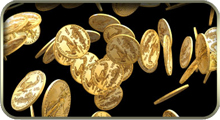 At the inception of the online casino industry just two casinos existed and so there was not much competition and online casinos bonuses did not exist. The industry progressed rapidly and just a few short years later, many new online casinos entered the market thus increasing competition and facilitating the need for casinos to differentiate themselves from one another.
The sign-up or welcome bonus was first introduced to do just that, as well as to incentivise new players to play at a new online casino. The bonus also served to reduce the perceived risk of trying something "new". In their initial forms back in the late 1990's and early 2000's, online casino bonuses were not only a great deal more generous than today but also had far less associated terms and conditions – imagine having to just read through a handful of terms instead of the pages that are now in place!
While the basic principles of bonuses has remained the same through time in that a player deposits a small sum of money initially and is compensated with a bonus, generally equivalent to or greater than their deposited amount, today the rules have become more complex due to increased competition, number of casino players, as well as increased bonus abuse. Add to this mix legislation and regulation governing online casinos and the huge pressure to comply to this, and it's little wonder that simple bonuses are no longer so simple anymore!
While welcome bonuses began as something relatively insignificant, nowadays a player undertakes to place a specified number of bets before they can cashout any winnings obtained while playing with bonus money, these are known as wagering requirements. Wagering requirements work as follows:
If you deposit $100 and receive a 100% match bonus of $100 and are subject to a wagering requirement of 5x the bonus and deposit amount that equates to total bets of $1,000 or more before you can cashout you money. In the "olden days" of online casinos, this notion simply didn't exist and when the term originally came into being, most casino games were eligible and counted towards the wagering requirements.
This has changed quite significantly in recent years with different casinos games being weighted differently towards the wagering requirement, for example, while slots may count 100% towards it, games like video poker may only count 2% or not at all. This is largely because of the house edge on each game.
That said though, some Microgaming powered online casinos have recently introduced the eZbonus system and Cryptologic software also offers a similar system wherein bonuses are simplified by requiring a certain predetermined amount to be wagered by players before they can claim their bonuses, these bonuses then have very few, if any, restrictions.
In addition to bonus offerings, online casinos have also begun to emphasise loyalty and VIP programmes which offer players loyalty points and incentives for playing at a particular casino or group or casinos.
As you can see, online casino bonuses have truly evolved over the years, and it's our bet that they're not done yet! It will be interesting to see where they go from here!