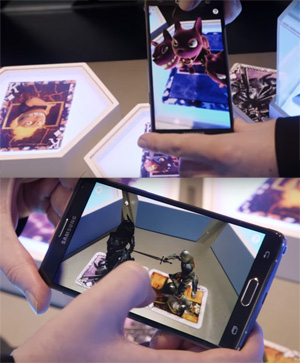 Augmented Reality Scratch Cards
Just two decades ago the notion of online casinos was far out there and playing at them was likened to some futuristic pastime. Twenty years on, we're now playing at the some of the same casinos from our mobile and tablet devices from anywhere in the world!
And if Microgaming's latest strides in technological advancement are anything to go by we are sure to see virtual and augmented reality products and wearables available in the online gambling market in the not too distant future.
We previously reported on Microgaming's award-winning VR Roulette game and the software giant recently debuted a prototype which they hope will be a future attraction along with a number of Augmented Reality products in their casinos games portfolio at this year's ICE Totally Gaming expo.
From the reaction of the participants, the experience was more than just a little impressive and Microgaming will be following Google and Microsoft's lead when bringing virtual and augmented reality products to market in future.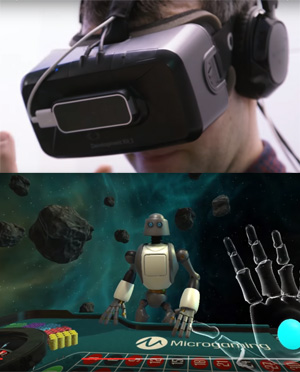 Microgaming Virtual Reality Roulette
Microgaming showed visitors Augmented reality scratch cards based on their Avalon and Hot as Hades Slot games, using this technology land based scratch card games are brought to life when a player points their mobile phone at them. When you think of all the possibilities this could bring to online gaming in future, it's a very exciting prospect.
On the Virtual Reality front Microgaming allowed visitors to play their VR Roulette game which relies on 3D technology to immerse gamers in a virtual world through the use of the wearable Oculus Rift device and elite motion technology. Once wearing the device you will be able to enter the world of Virtual Reality Roulette where you can not only use your own hands to move things around thanks to motion sensors but also touch everything you see on the screen!
While we're probably still a few years away from integrating wearable technologies into our online gambling experiences, it does give us something to look forward to!