If Blackjack is your game, then Spin Palace Online Casino is the place to play.
While you may not be able to count cards at online casinos like the famous MIT Blackjack team, you are assured of one of the most outstanding blackjack experiences around.
With a vast array of Blackjack game variations to choose from featuring cutting edge graphics and realistic casino sounds you'll be transported into what feels like a real casino, and if you're in the mood to interact with a dealer, then check out their live dealer blackjack games.
Don't waste your time on average blackjack casinos, rather visit Spin Palace Casino where you'll get only the best every step of the way!
To most it would seem that Blackjack is a solitary game that one plays against the house and other players at the tables, so mention a Blackjack team and many people get a slightly confused look on their faces, unless of course they have seen the movie 21, but Blackjack teams have in fact, been around for many years, some quite infamously.
So what is a Blackjack team you might ask? Well, it's a group of professional blackjack players that operate together and employ advanced techniques and blackjack game play strategies to create what is called a "positive expectation", which simply put means that they win more than they wager, and over a long period of time this translates into some pretty impressive amounts.
Sound interesting? It is, but it is by no means an easy feat and techniques like card counting (determining if a shoe has an excess of high value cards or low value cards), hole carding (a legitimate method of peeking at the dealer's hole card) and shuffle tracking (locating the position of aces or slugs of cards after they have been shuffled) require intelligence and intense practice to master.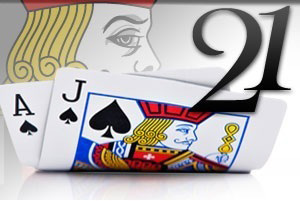 Although the movie 21 featuring Kevin Spacey and Kate Bosworth to name but a few, made it seem like the MIT Blackjack Team upon which the story is based, was the first team to operate in brick and mortar casinos, the truth is that the MIT Team drew on the experience of earlier teams, their fame however, was earned due to the fact that they sustained their operation for over 12 years.
The original MIT Team was founded by J.P Massar, who in January of 1979 lectured the mini-course "How to Gamble if You Must" at MIT, part of which comprised a section on Card Counting in the game of Blackjack. During his time at MIT, Massar put together teams of MIT students who gambled at Atlantic City casinos in order to put what they had learned from the course to the test, but they were largely unsuccessful.
In May of 1980, Massar met Bill Kaplan in a Cambridge restaurant. Kaplan had been running a successful blackjack team in Las Vegas for over three years until its members had gone their separate ways to put their skills to the test in Europe. Massar invited Kaplan to Atlantic City to observe his teams playing and advise on what they were doing wrong. During this visit, Kaplan discovered that Massar's team was making the fundamental mistake of using different card counting techniques amongst themselves.
Kaplan later consented to mentoring the team but stipulated that the members would have to submit to formal management procedures, a dedicated card counting and betting system, strict training, player approval processes and meticulous tracking of all casino play and so after many months of preparation, the MIT Blackjack Team was formed, coached and prepared and officially started playing on the 1st of August 1980 with an initial investment of $89,000 and ten players, including Kaplan and Massar.
Within ten weeks the team had more than doubled their original stake and the members earned over $80 per hour played on average while their happy investors received an annualized return of more than 250%.
Kaplan had based his systems on those used by Blackjack Hall of Fame legends, Al Francesco (the man who originated the concept of blackjack teams) and Ken Uston, a member of Francesco's team (who wrote the first book on blackjack team play). Two years later, in 1982, John Chang joined the MIT Blackjack team and became not only its co-manager but also its most famous player.
Kaplan was removed from active involvement in the team in 1984 due to the fact that he became a recognised figured in casinos and was continually removed or hounded by casino employees, rendering him ineffective. Still the team continued and grew to over 70 members by 1989. The team veterans then began to lose interest and Kaplan who was now in the clear, re-entered the team with Massar and Chang and formed a restructured version of it called Strategic Investments.
From mid 1992 to the end of 1993, Strategic Investments functioned in the majority of casinos across the United States and Canada but casino groups rallied and retaliated by banning the team's players from playing at their casinos. Continually recruiting and training new members became increasingly troublesome for the group and managing the team became less lucrative than in the past, especially given that investors were earning more from the booming real estate market of the day. And so, on December 31st, 1993, Strategic Investments teams which succeeded the MIT Blackjack Team disbanded.
So although the movie 21 was highly entertaining and great film, it wasn't based on the entire true story of this legendary team. Now you know!