If the idea of being part of an online community where you can interact with other players no matter where they are in the world appeals to you, than look out for casinos that run software by Boss Media.
Their multiplayer roulette software, for instance, lets you watch other players place their bets and check a logbook to see who's playing on which table, so you can see at a glance where someone who's hit it big is playing. You can even tailor the appearance of your on line 'avatar' to look just how you'd like to look.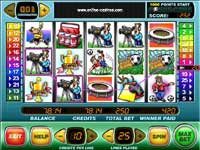 Founded in 1996 (making it one of the oldest companies in the business), Boss Media is a Swedish company which, until April 2008 (when it was bought by GEMed), was listed on the OMX Nordic Stock Exchange. Boss Media has also recently acquired British games developer Dynamite Ideas, bringing a new dimension to their offering of instant Flash-based games.
Boss Media prides itself on having learned all about gaming by their own experience and are dedicated to creating realistic-looking casinos and games where playing is both fun and rewarding. Of course you don't have to simply take our word for it – pay a visit to casinoclub.com and see for yourself!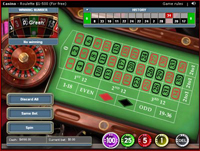 With an average payout rate of 97.8% and no "double zero" in roulette, Casino Club claims to offer the highest chances of winning.