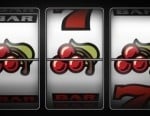 Contents:
Are Slots Really Random?
Making a Profit Playing Slots
Slots Strategy Guide
Slots Tips
Progressive Slots
Slots Betting Types
New Online Slots
When to give up playing a slot machine
Are Slots Pick and Win bonus features pre-determined?


Luxury Online Casino is a great place to play and the ultimate destination if you're an online slots enthusiast. Their online slots portfolio is truly impressive and if you can think of a particular slot, they generally offer it!
The slots are powered by Microgaming which means that you're assured of top quality entertainment with state-of-the-art graphics and sound quality as well as the opportunity to play the many progressive jackpot slots that are linked within their network as well as enjoy the regular new games releases each month!
What's more is that their slots have an average payout rate of 96% and higher, and these figures are audited on an on-going basis by eCogra to ensure that the games are fair. So put all of our slots advice to good use at Luxury Casino and you may just be their next big winner!
Slots are not only fun but they're also very easy to play. You bet on the outcome of a spin; press a button; the reels spin and, if they land on a winning combination, you get paid.
The outcome of each spin of any Slot machine is dependent on a Random Number Generator (RNG). You may remember this term from our Video Poker tutorial. The RNG is a computer that generates thousands of numbers per second. When the reels spin, they land on numbers that correspond to characters or pictures on the reels. If the combination on the reels is a winning one, you will get paid a certain number of coins based on the combo. If the combination is not a winning one, you lose your bet.
Although Slots have a Random Number Generator, they really aren't that random. Slot machines are preset to pay out at different intervals and over a period of time. Payout percentages for Slots, as with Video Poker, are normally in the high 90s range. This doesn't mean that if you play on a slot machine at any given time you will receive 90% of your wagers back. Wouldn't you Slot lovers just love that! What it really means is that, over a period of time, 90% of all the coins entered into a Slot machine will be paid out. It also means that the machine needs to collect a certain amount of money first before it will pay out at the pre-programmed percentage. When a payout does come, it may come in the form of a JACKPOT but, more often than not, it comes in a random, fluctuating fashion.
Another interesting thing about Slots is that they are pre-programmed to tease you. Let's say you're playing Triple 7s on a 3 line Slot machine. At certain times, you may get two 7s on two reels while the third reel has a different character or number. This is a teaser and the machine is pre-programmed in this way so that you become inclined to keep on playing in the hopes of hitting three 7s. And, of course, the more you play, the more money you are likely to lose.
If you think about these facts, you will see that Slots are not random. There is no skill involved. You are playing in the hopes that the pre-programmed machine will pay you more than you put in or that you hit a Jackpot. Bear in mind that one (or very rarely both) of these will only happen IF the machine has already acquired a certain number of coins and the payout percentage has been reached.
So, contrary to what most persons think, Slots are not truly random. They are instead pre-programmed teasers.
This doesn't mean that you can't still have fun playing and possibly win BIG!